Entomos: What Drives Us
The challenge of producing premium edible insect made in Switzerland
We believe it is feasible to fully sourced in Switzerland and also to produce entirely in Switzerland
Our aim is to source organic food within a radius of just a few miles around. We can find everything we need to feed our insects, such as dry foods, e.g. ground seeds, and fresh food from producers, e.g. organic vegetables that are not nice enough for conventional sale.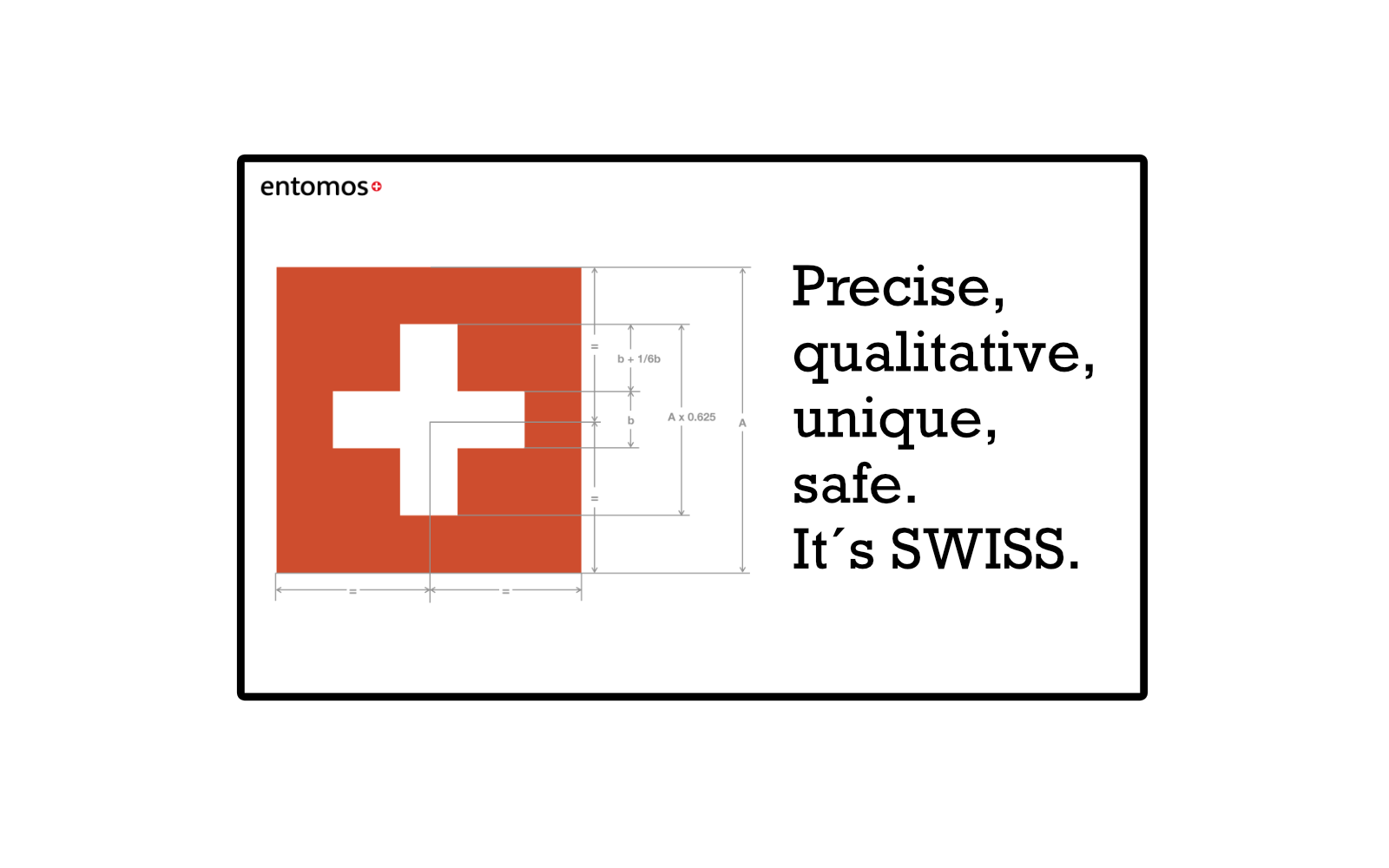 Building more know-how every day
At Entomos, we are pioneers in Switzerland and believe that edible insects will be part of our daily diet in the future
Our experience is based on more than 25 years of know-how with insect breeding. In addition, Entomos is the first company in Switzerland to obtain permission to grow and sell edible insects in Switzerland. This know-how coupled with our pioneering spirit means that our efforts to contribute to a strong, innovative, competitive, state-of-the-art, and more sustainable Switzerland are every day a huge motivation and responsibility. We are motivated to open the door to a new nutritional era of the edible insects in Switzerland, which is a smart alternative to meet the huge food challenges ahead of us.
The production costs are a huge challenge that we have to manage
Our production costs are in Swiss francs, which obliges us to guarantee the best quality and consistency with our edible insect farms for an indisputably competitive price. Currently we are not making any profits because we have to keep our products accessible in a highly competitive food market. However, we bet that we become more and more efficient in livestock farming every day, that we can achieve economies of scale (if we are able to convince more consumers, the growth of our volumes will allow us to better allocate our fixed costs, so final prices for consumers will go down). And as soon as we reach the breack-even, we will re-invest in the production tool to increase automation, thus further reducing production costs. Yes, we have work in front of us! Discover all our products on gourmetbugs.ch, the Swiss leader in the online sale of edible insects.